Dave Lagadi Music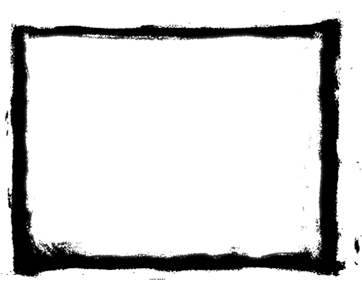 DL Music Newsletter 2022
Sorry Newsletter Under Construction Please Check Back Later for Updated Information, Thanks!
Archived Newsletters
Christmas 2021
The Holidays are "Hear"!
To begin with, in the spirit of Thanksgiving, I want to thank all the vendors, businesses and individuals who have retained my music services the past year. May you have a blessed holiday season and a prosperous 2021

I am getting my schedule filled with holiday parties and events. If you are planning a home or office party, I can accomodate you with the great favorites we listened to on the Andy Williams Christmas Shows long ago. Let's not forget New Years, I still have an evening slot open to help you ring in the new year. Here's a list of my Christmas songs:

Away in a manger

The Christmas Song

Happy Holidays/The Holiday Season Medley (Andy Williams)

Have yourself a merry little Christmas

Holly Jolly Christmas (Burl Ives)

I'll be home for Christmas

I'll have a blue Christmas without you (Elvis)

It's the most wonderful time of the year (Andy Williams)

Jingle Bell Rock

Let it Snow!

Mary did you know?

Merry Christmas Darling (Carpenters)

Merry Christmas to you

Oh holy night

Please Be Home for Christmas (Eagles)

Rockin Around the Christmas Tree

Silent Night

White Christmas
Christmas Celebration in Greenville, SC 12/11/2015
The members of the Botany Woods Country Club in Greenville, SC invited me to provide an evening of Jazzy Christmas Carols and jazz standards at the lovely location on the golf course. The members enjoyed singing along with great vigor to my Andy Williams style Christmas show and really joined in when I broke out the "Sinatra" tunes, one member was singing so well I brought him hip to help me finish "My Way" and he nailed it with a standing ovation to follow! My son Ryan and his lady friend Gabry tagged along and helped me set up and break down. Fun night.
Meineke Auto Center Christmas Event 12/14/2015
Saxaphonist Ron Adwaters and me at the Double Tree Biltmore Hotel
Ron Adwaters is one of the finest saxaphonists in Asheville. I have been blessed to have him join me at the Double Tree Biltmore Hotel twice monthly and he will be performing with me and my bass guitarist at other venues and events coming up. Check out Ron's sax playing https://www.youtube.com/watch?v=Ss8umN4yyVE
October, 2014
Fall has arrived and it's still very green and warm, I'll take the warm but I've been looking forward to the brilliant colors which are just around the corner. I've been enjoying playing music with Ron Adwaters and look forward to next Friday 10/10 when we get together again. We have a couple more engagements at private functions too that will include our awsome bass guitarist, Sean McCausland.
I just loaded three new songs for your listening pleasure: "Accustomed to her face" by Dean Martin, "Nice n Easy" Sinatra, and "Once upon a time" by Tony Bennett. Look for some additional stylings coming up on the current selections as Ron will start laying down some horn tracks to add some classy stylings to what's already there.
Support Wings For Our Troops
3rd Annual Golf Tournament
at the High Vista Country Club & Golf
This will be my 2nd time to have the opportunity to provide music for an event that is dear to my heart. Wings For Our Troops holds it's 2nd annual golf tourney at the High Vista Country Club Saturday, October 5th.
WFOT was founded by the parents of Cpl. Chad S. Wade USMC, who was killed in action in Afghanistan on Dec. 1, 2010. His parents were blessed with 11 days before his deployment to Afghanistan before he lost his life in the line of duty. WFOT raises money to fund the soldiers a trip home to visit family because unkown to most, their plane fares are not paid for by the military (and a flight home from that distance is very expensive), but instead out of their own modest salaries received for serving their country. Chad's Aunt, Amber Banks, along with her friend and colleague, Jennifer Cole, have huge event planned and look forward to raising even more funds this year after seeing the organization's grow substantially over the past year.
Last year's tournament was a huge success and a great time for all involved beginning with a first class golfing, a generous awards banquet and wonderful fellowship with veterans and non-veterans alike. I look forward to playing a lot of Sinatra and Tony Bennett for the attendees, and hopefully we'll have some lady golfers in attendance.
If you are in a position to donate to this fine organization, please see their website
www.WingsForOurTroops.org
to learn more about their mission and how to make it possible for a soldier come home to visit his loved ones, and, if you're a golfer, sign up to compete for some great prizes while supporting a great cause.
---
An Elegant Wedding at t

he Peninsula Yacht Club, Lake Norman
What a month for music! For beginners, I performed for a lovely wedding at the Peninsula Yacht Club on Beautiful Lake Norman. The weather was perfect for an outdoor event. I performed ceremony music and then an hour and a half of cocktail music for what appeared to be over 200 handsome guests and family from all parts of the country. It was truly a joyful event and I wish the couple much happiness and health throughout their life together.
---
Aston Park Retirement invited me twice to perform for their wonderful residents and families. Aston Park is a first class facility to consider when the time arrives when you must select a senior care facility for your loved ones. I have been performing at the Aston Park for a couple of years now and have been extremely impressed in the level of care and caring, professionalism, plus overwhelming satisfaction displayed by the residents there. It's first class senior care.
Monte Vista Hotel, Black Mtn.
I really enjoyed performing at the beautiful Monte Vista Hotel in Black Mountain for their elegant Sunday Brunch. If you haven't been this venue for brunch, I recommend you try it for a nice change from the hustle bustle of Asheville dining. The hotel was built in the late 1800's and has been beautifully restored into a classy boutique hotel, it's a great for a close to home romantic getaway and walking distance from downtown Black Mountain.
---
It's Jazz Standards Time at the Double Tree Every Thursday
Every Thursday and sometimes on Friday at the Double Tree Hotel, is where you'll find me performing at one of their two lovely outdoor covered patios. This event is not only for the hotel guests but also for locals to come listen good music, enjoy complimentary appetizers and a no host bar with very knowledgeable "mixologists" to serve up your pleasure of cocktail, local beer and wine.
I really enjoy meeting the quality guests this hotel hosts from all over the World who most are here to see our city and, of course, the Biltmore House.
---
It was an elegant outdoor wedding at the Crescent Pavilion up in the mountains near Leicester. Family and friends came from all around the World including the bride and groom from London, England. The wedding party included 4 brides maids and groomsmen. Everyone including the guests were all eloquently coifed and dressed. Then the rain started just as the first person started down the aisle towards the alter. By the time the bride and her father appeared everyone knew the rain had no intention of waiting any longer. By the time the couple was pronounced "man and wife", the damage was done... all those beautiful hairdos, gowns, tuxedos, perfectly applied makeup was history but not one person complained or got up to go inside where it was dry. The ladies high heals were sunk into the red Carolina clay up to the hilt and all the full length dresses were now sporting a definite red clay stain.
My instruments and equipment were soaked to the bone. I thought for sure this was going to be faced with replacing a lot of expensive gear but when it was all said and done, my equipment dried out and thankfully has played a few other weddings since then. I have to commend the wedding party and the guests for being such good sports and to not let a little downpour "dampen" the joy of that day.
February, 2014
---
Valentines Day Serenades
Hi friends, Valentines Day is fast approaching and for many of you, you're either just about out of ideas for what to give your sweetheart after many years of trraditional gift giving, or you want this first Valentine's Day to be unlike she has ever had before . . . I can tell you right now that arranging for a beautiful love song at the workplace, home, restaurant or whereever you choose will be an unforgettable experience for both of you. Whether it be for a husband, wife, mother, father, son or daughter . . . it's very special because we all identify with music especially when the song has a particular special meaning that brings back special memories . . . or sets in place a new special memory.
I have been surprising people for over a year now with serenades and have yet to not bring tears of joyful emotion. I am now scheduling for this coming Valentine's Day in the Buncombe County area and would love to delight your special loved one. There are two ways to make this happen:
1. Go to my website www.DaveLagadiMusic.com and place your cursor over the song lists tabs on the Home Page to view songs I already perform then call 828-216-6735 or email me DaveLagadiMusic@yahoo.com and I'll arrange with you the time and place of the event.
Or,
2. Have a special song that's not on my list, no problem, with a little notice I can learn your request or I just may know it already because I play all sorts of music styles, i.e., pop, country, folk . . . I can also help you select a song by what feeling you are attempting to convey to the recipient.
My fee for this special service is only $50 and I don't mind if you want to record it on video, which is highly recommended so you both can re-visit it in the future.
Lastly,be sure you have some tissue available cause there's going to be some tears of joy!
Here's what people have said about either giving or receiving a DL serenade:
"My wife was delighted and everyone present was touched by her tearful, but happy response"
"What a pleasant surprise to receive a beautiful love song for my birthday, I never expected it and will never forget it"
"Dave sang Frank Sinatra's "My Way" for Father's Day and our tough ol Dad had tears in his eyes . . . so did we!"
B. Wallace & Family