Dave Lagadi Music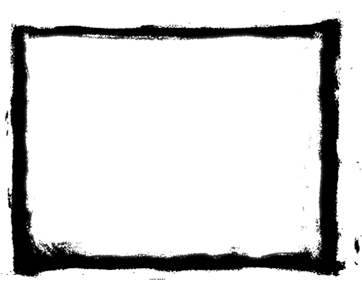 Matrimonial
"WOW! What a beautiful performance to compliment our Christmas Wedding! His voice, his guitar and his musical presentation were the crowning touch to our special day. ALL our guests loved him! He will be our first choice for our next party. He's GREAT!"

Steve and Sherry Kinnaman, Winston-Salem, NC
"Our 25th anniversary we re-newed our wedding vows, Dave's music was perfect and we appreciated that he learned and performed several of our favorites just for us."

Mr. & Mrs Chris Christiensen, Anchorage, AK
---
"We thank you so much for your music at our parent's 50th wedding anniversary. Your elegant and professional approach to performing their favorite music was the perfect finish to a special celebration."
Tim Gerety and family, Anchorage, AK
"After hearing him perform during our night out at the Flat Rock Grille, we hired him for our wedding!"
Jimmie and Marti B.
"Dave, Your performance was outstanding. Everyone enjoyed you very much. Thank you and best wishes."
Sincerely, Barden and Mollie W.
Private Events
"Dave was the perfect musician for the Asheville Art Museum's annual black tie fund raiser event. He's very professional and elegantly sings and plays a wide variety of music that pleased everyone who attended!
Eleanor Campbell, Event Planner
"Dave performed Sinatra, Tony Bennett, Bobby Darin . . . and more for our parent's 50th anniversary. His elegant style was enjoyed by everyone young and old. Many of the guests were misty eyed from the emotions his songs stirred up. Mom and Dad wanted to re-book him for their 60th!"

Mary L. Biltmore Forest, NC
". . . I loved everything you did, and I'm sure my guests did too. The ones I've spoken to really enjoyed your playing. You did just what I wanted. . ."

Barbara W. Asheville, NC
"Dave wow'd us with his version of the Andy Williams Christmas Show, sure took us back to our younger days. Great show Dave!"
May Armstrong, Longview Texas
---
Concerts & Corporate
"I enjoyed your music so much!!! My mother was in heaven and you brought wonderful entertainment to our special event. . ."

Amber Banks, Event Coordinator for the Wings For Our Troups golf event, High Vista Country Club
---
"Our company Christmas party was the best yet because of Dave Lagadi's great music! Thanks Dave and we'll hear you next year!"

New Image, West Palm Beach, FL
"Thank you Dave for your many musical contributions to the ABCCM ministry events. We appreciate your professional performances and have enjoyed the quality of music you provide."
Scott Rogers, Executive Director
Retirement Communities
Deerfield Retirement Community:

"Dave has performed weekly for us for over 2 years and always plays a different show, he knows hundreds of songs of most genres, great performer!"
Julie Coolie, Activity Director
Givens Estates Retirement Community:

"You are a terrific Musician! Our residents thoroughly enjoyed your performance as there were many wonderful comments made from many people following your program . . ."
Sally Kemp Bush, Programming Director
Debbie Cauble, Assistan Programming Director
Asheville Buncombe County Christian Ministry
Aston Park:
"Dave would be a tremendous asset for your facility's repertoire of entertainment and has my highest recommendation."
Marina Morris, Activity Director Aston Park Health Care Center
Concerts
"You guys (DL Trio) are amazing . . . !
Lauren Di Maio, Following UNCA Concert
"Dear DL Trio, Thank you so much for the most magnificent start to our Summer Music Fest. It will be all the buzz for quite some time."

Monte' Sorrells, Music Director, Skyland United Methodist
"Dave! Thank you so much! What a great night! We really appreciate cooperation and versatility! You really set the atmosphere for a wonderful poolside event!"
Eric Barker, Assistant Mgr,Westmont Commons
Restaurants & Hotels
"You are wonderful! The perfect musician for my restaurant!"
Renzo, Proprietor Renzo's Ristorante' Hendersonville, NC
"Dave was the perfect musician for our wine events, elegant low key mingleing music at the beginning then transitioning to more up-beat and variety as the evening progressed. Highly recommend him your events".

Dave Hanson, Co-Owner, Vaso De Vino, Arden
"Dave should be playing on cruise ships, the guy can play any style of music and he has a great voice!"
Mark Slater, Boca Raton, FL Double Tree Hotel guest
---
"When Dave learned we were from Puerto Rico, he changed the tempo and style of several songs to a latin feel, made us feel at home in Asheville, very accomodating performer"
Mr. & Mrs. Ricardo Vascuez, Double Tree Hotel guests
---
"Dave has a the ability to play Sinatra style songs with just his guitar and voice while still delivering the familiar horn parts that you expect to hear when listening to "New York, New York" and other great big band songs. . . the guy's a great entertainer!"
Bill G., Double Tree Hotel guest visiting from NYC
---
"Dave's music is great for the dining atmosphere, he knows how to read the crowd's mood and choose the numbers that fit."
Ray Botham, Straight Away Cafe, Black Mountain
---
"Dave's elegant and professional approach has always been well received in our establishment, the customers always stay longer when he's performing."
Dave Hanson, Vaso de Vino Wine Bar and Market, Asheville
"The best musician I have heard since moving to Asheville"
John B., Diner at Flat Rock Grille
"My boyfriend (at that time) and I were listening to Dave's music at a swanky wine bar and his music was so romantic that out of nowhere, my boyfriend knelt down and proposed marriage to me in the middle of the performance. . . of course I said yes!"

"Mrs." Karen D, Asheville
---
"I have seen and heard them all perform live, Sinatra, Tony Bennett . . . you've got it!"
Chuck Foger, Diner at Cedric's Tavern, Biltmore
"Thank you Dave, your music made our evening very special!"
M. & S. Olsen, Diners at Cedric's Tavern, Biltmore
"I'm telling all my friends, I know they'll enjoy your music as much as we did, thanks for a great show!"
G. Gustafson, Diner at Flat Rock Grille
---
"His music was such a lovely complement to our meal, and the sets he played were beautiful, especially the jazz standards. Thanks for a wonderful experience, Dave!"
Marla, Spartanburg, S.C.
"My husband and I went to the Flat Rock Grille last friday for just an evening out. We walked in to a warm welcome from the hostess at the front door and enjoyed hearing the jazz music as soon as we came inside. A basic evening out turned into a wonderful experience!"
Stephanie
Asheville, North Carolina
"Dave, thank you for many months of great music. Our diners really enjoyed your shows and always had positive comments to share. Your professional standards made it a pleasure to work with you. We wish you the very best as you move forward in your entertainment career."

Dave Morehouse, Chief Operating Officer
Flat Rock Grille, Asheville
---