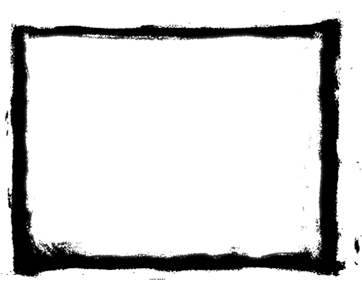 Jazz Standards
Accustomed to her face, Dean Martin
Ain't misbehavin
Almost like being in love, Sinatra
As time goes by, Tony Bennett
Beyond the sea< Bobby Darin
Call me irresponsible< Michael Buble'
Cry me a river (Michael Buble')
Deed I Do! Nat Cole
Don't get around much anymore, Tony Bennett
Embraceable You, Sarah Vaughn
Fly me to the moon, Sinatra
For once in my life, Tony Bennett
Girl from Ipanema, Sergio Mendez
God bless the child, David Clayton Thomas
I love being here with you, Nat Cole
I'm beginning to see the light, Peggy Lee
I wanna be around, Tony Bennett
I've got the world on a string, Tony Bennett
I've got you under my skin, Sinatra
Kansas City
Let's Fall In Love
L.O.V.E, Nat Cole
Mood Indigo (Instrumental)/Our love is here to stay
More
Once upon a time
Paper Moon
Route 66
Satin Doll
Stardust
Summer Wind
Sunny (Instrumental)
Sunny Side of the street
That old black magic
The lady is a tramp
The very thought of you
The way you look tonight
There will never be another you
Till there was you
Witchcraft

Wedding Songs
A Certain Smile, Johnny Mathis
Accustomed to Her Face, Dean Martin
After the Loving, Englebert Humperdink
Ain't Misbehavin,
All I do is Dream of You, Michael Buble'
All My Loving
A nightingale sang in Berkley Square
All Of Me
Almost like being in love
Alright OK You Win!
As time goes by – Tony Bennett
(That Old) Black Magic
Blue Moon – Tony Bennett, Rod Stewart
Blue Skies, Willie Nelson
Beginning to see the light
Beyond the Sea
Call me irresponsible
Can't Take My Eyes Off of You
Cheek to Cheek
Come fly with me
Deed I Do!
Dream a Little Dream of Me
Embraceable you
Everybody loves somebody
Fly me to the moon (Slow version
For Me and My Gal
For Once in My Life
From This Moment
Here Comes the Sun
I Can't Help Falling In Love With You, Elvis
If, Bread
If I Were a Carpenter
I Get a Kick Out Of You
I Love Being Here With You
I Love the Way You Love Me
I Love You For Sentimental Reasons
I Know Why and So Do You
I'm All Shook Up, Elvis
It Had to be You
I've got the World On a String
I've Got You Under My Skin
Just the Way You Are, Billy Joel
Let's Fall In Love
L.O.V.E.
Make It With You
Makin Whoopie
Misty
Moon Dance
Moon River
More
My Embraceable You
My foolish heart
My Kind Of Girl
On A Clear Day
Only You, The Platters
Paper Moon
Popsicle Toes, Michael Franks
Route 66
Satin Doll
Say I love you in a song
Scotch 'N' Soda
September in the Rain
Skylark
Shadow of your smile
Somewhere Over the Rainbow
Somethin' Stupid, Sinatra
Something
Somewhere Over the Rainbow
Speak Softly, Love
Stardust
Strangers In the Night, Sinatra
Sunshine of My Life
Sunny Side of the Street
Sunshine On My Shoulders
Sway
Swinging On A Star
That's All
The Look Of Love
The nearness of you
The very thought of you
The Way You Look Tonight
There Ain't No Getting Over Me
These Foolish Things
This guy's in love with you
Top Of the World
Twilight Time, The Platters
Unforgettable
What a difference a day makes
What a wonderful world
Witchcraft, Sinatra
S'Wonderful
You are the love of my life, Wedding song version
You lift me up, Josh Brogan
You Raise Me Up
You've Got a Friend
You've made me so very happy
Volare'

Jazzy Pop
Are you lonesome tonight
Patsy Cline: Crazy, Walking after midnight, Dreams of you, I fall to pieces
Can't take my eyes off of you
Days of Wine and Roses
Don't be cruel
Don't let me be lonely tonight
God bless the child
I love being here with you
I'm gonna sit right down and write myself a letter
Just the way you are
King of the road
Moon River
My Way
New York State of Mind
On a clear day
Paper moon
Perhaps Love
Say I love you in a song
Say something stupid
Somewhere over the rainbow
Speak Softly, My Love
That's Life
The Dance
This guy's in love with you
Today
What a wonderful world
Yesterday
You don't know me
Pop, Country, Folk, Instrumentals
Songs by the following artists:

Andy Williams
Asleep at the wheel
BB King
Beatles
Billy Joel
Bob Dylan
Brenda Lee
Burl Ives
Chad and Jeremy
Dan Seales
Eagles
Englebert Humperdink
George Bensen
George Jones
George Strait
Glen Campbell
Herb Alpert
Jimmy Buffet
Johnny Cash
Johnny Mathis
Led Zepplin (Stairway to Heavin Acoustic)
Mason Williams
Merle Haggard
Patsy Cline
Ray Price
Ronnie Milsap

Instrumentals:
Autumn Leaves
Black Orpheus
Breezin
Classical Gas
Dance with me
Earl Klugh
From Out Of Nowhere
Just Friends
Marie Elena
Misty
Mood Indigo
Old Fashioned Love Song
Somewhere Over the Rainbow
Shadow of your smile
Stairway to Heaven
Sunny
* (I can perform many jazz standards as instrumentals)
Original Compositions:
The Sad Goodbye
Hurts So Much to Know
Just Because she won't
Till He Goes
Out Of Time
I'll Be So Good To You
Living Lies